School Introduction
Hakodate University
President

Junji Nomata

Established

1965

Faculty

Business and Commerce

Length of study

4 years

Capacity

400 students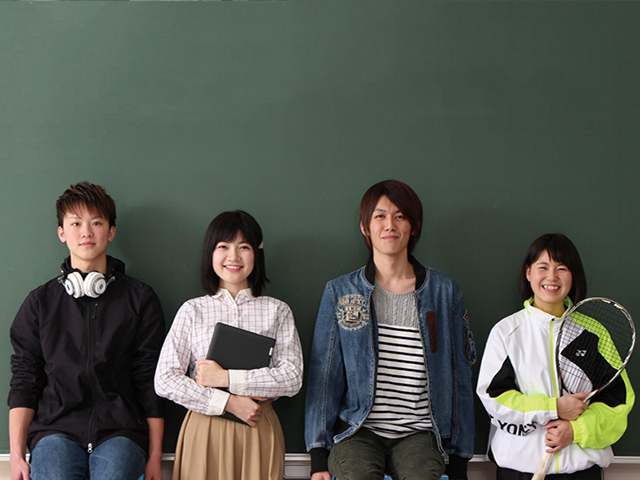 Since establishing its Faculty of Commerce, the university has been aiming to develop human resources who can be successful in, and contribute to, society based on their commerce and management education.


Since 2010, the university has further developed three courses of study: Management, Marketing, and English/International Business to conduct international research, actively experiment with product development, and acquire practical and needed communication skills. Additionally, as our school is located in Hakodate City –– a city known for its international tourism, students can learn pragmatically through their fieldwork in the area. Finally, one of the most attractive points of our small university is that it is easy for students to obtain many opportunities and chances for advancement.
Hakodate Junior College
President

Norio Inoue

Established

1953

Department

Food and Nutrition

Early Childhood Care
and Education

Length of study

2 years

Capacity

240 students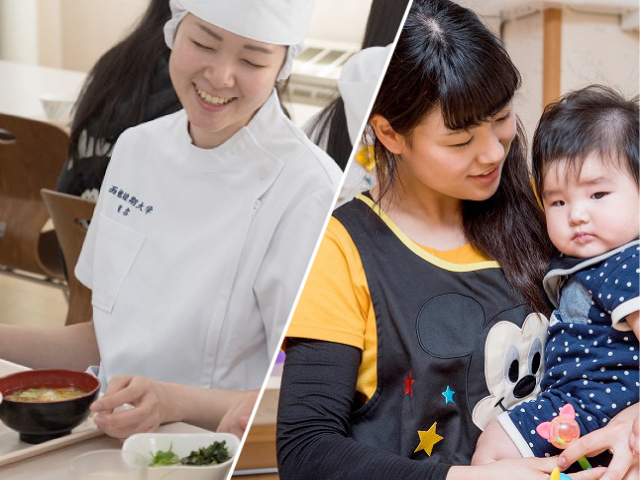 Hakodate Junior College consists of the "Food and Nutrition Department" and the "Early Childhood Care and Education Department," where students can either actively pursue becoming a nutritionist in their cooking communities or a sufficiently-skilled kindergarten teacher with a solidly humane approach to child care.


Moreover, Hakodate Junior College offers a "double-schooling system." Should students decide to choose to use this "double-schooling system," they may also study during the evenings at Hakodate Culinary School, where they can endeavor to either obtain a National Nutritionist License or study and gain the skills to prepare for the Food Hygiene and Confectionery License national examination. Therefore, students gain the knowledge and practice to open-up paths to various employment opportunities at medical and welfare facilities, kindergartens, sports clubs, and in the overstay-accommodation industry.
Hakodate Nursing School
Principal

Junji Nomata

Established

1989

Department

Nursing

Length of study

3 years

Capacity

120 students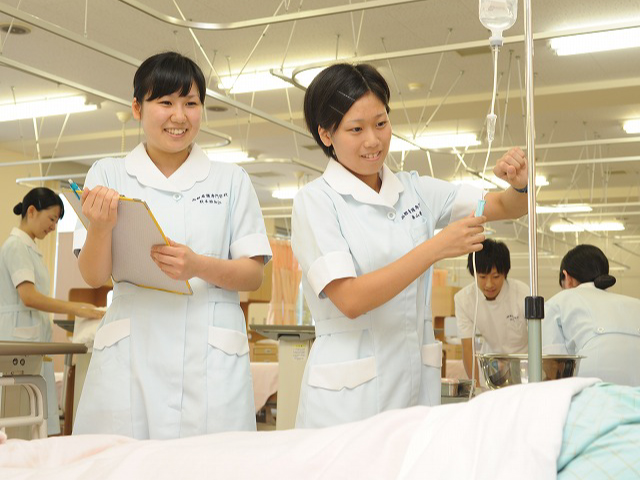 Given Japan's rapidly aging population and increasing complexity of both medicine and medical equipment, nursing today requires specialist skills to handle different patients' needs. In addition to sufficiently preparing students through the lectures and demonstrations of highly-specialized instructors, Hakodate Nursing School also provides collaborative, practical nursing training at the largest hospital in Hakodate City. Our overall educational mission is to prepare and then send prospective nurses with sound, ethical judgement, who both know their roles and responsibilities, out into the community-at-large.
Hakodate Dental Hygienist Vocational College
Principal

Hiromi Oku

Established

1980

Department

Dental Hygienist

Length of study

3 years

Capacity

120 students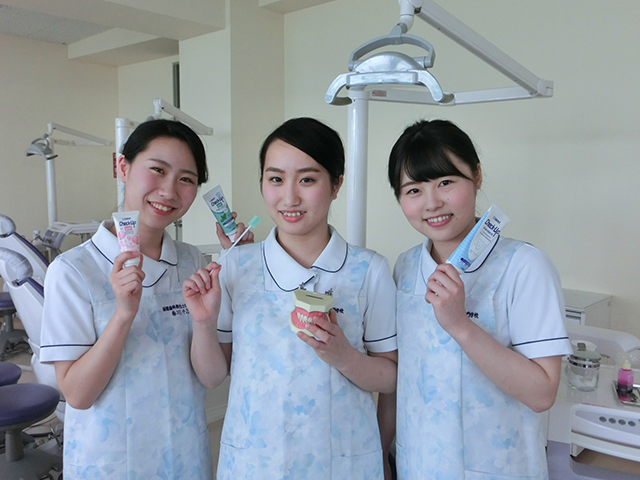 The role of a dental hygienist, both in dental offices and facilities for the elderly, has expanded in recent years, so a higher level of skills and expertise is required. Certified in 2014 as an Applied Professional Postsecondary Course by The Ministry of Education, Hakodate Dental Hygienist Vocational College provides a well-equipped learning environment with extensive facilities, where students learn both specialized knowledge and techniques. Every year Hakodate Dental Hygienist Vocational College graduates many future dental hygienists, and since the school's establishment, it has maintained a 100% employment-placement rate.
Hakodate Culinary School
Principal

Hitoshi Yamamoto

Established

1968

Department

Culinary Arts
Confectionary Arts

Length of study

2 years

Capacity

240 students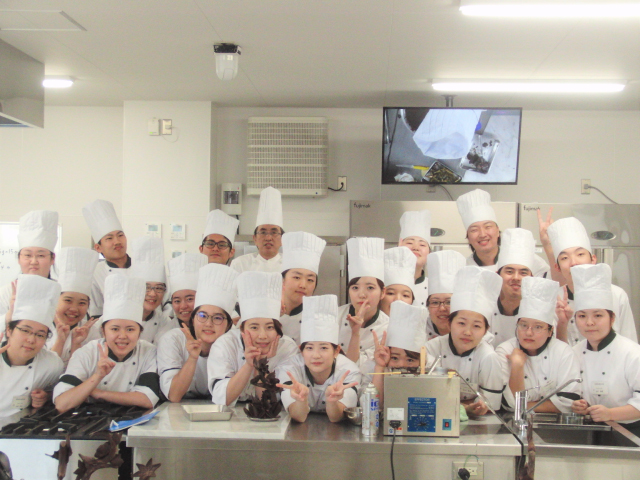 Hakodate City receives many blessings from the surrounding mountains and sea, which makes it a very suitable environment for the creation of high-quality cuisine and confectionaries. Studying alongside professional instructors, with years of experience in the hotel and restaurant industry, students can readily both practice culinary techniques and acquire valuable expertise for food preparation and cooking.


In 2016, Hakodate Culinary School's food-culture seminar room was newly updated, helping students deepen their understanding of Japanese culture through food, its preparation and overall presentation. Since 2018, with the start of the new, two-year curriculum, students can now be more deeply-connected to, and concentrate on, learning the art of cooking.
Licensing and Qualification
Hakodate University's affiliated Yuto High School
Principal

Shinji Yamada

Established

1938

Department

General Study

Length of study

3 years

Capacity

720 students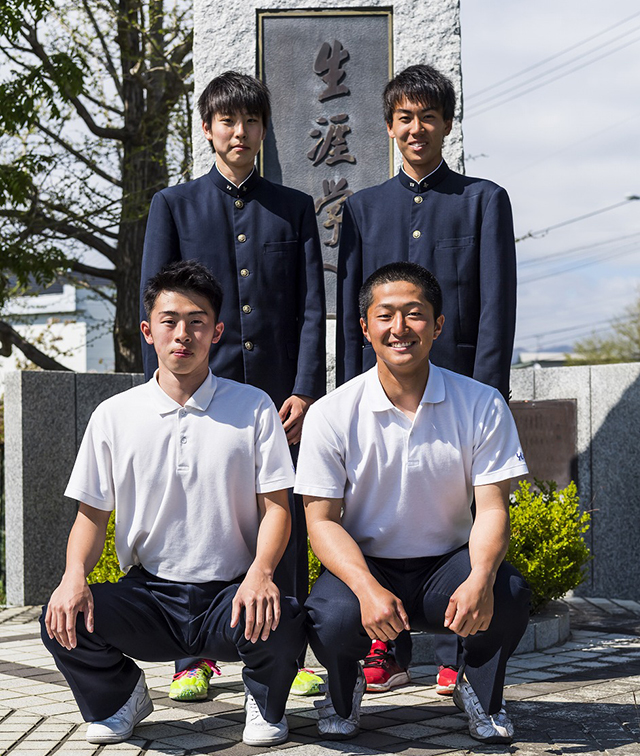 Yuto High School serves as the cornerstone for the present Nomata Academy, which first began as the Hakodate Accounting School in 1938. With a long history of not only study but also strong clubs and school-life, the powerful "Spirit of Yuto" tradition lives on and continues to be passed down from seniors to their juniors at Yuto High School. Now, as values and needs diversify within society, our school is a school where students, parents, and teachers will learn and grow together with the expectations of the community in mind. Even years after our graduates have left the school, Yuto High School would like to be a mother school (a 'home port' so to speak), where graduates feel, "I can return home anytime."
Hakodate University's affiliated Hakuryo High School
Principal

Takahide Ogiyanagi

Established

1957

Department

General Study
Commerce

Length of study

3 years

Capacity

570 students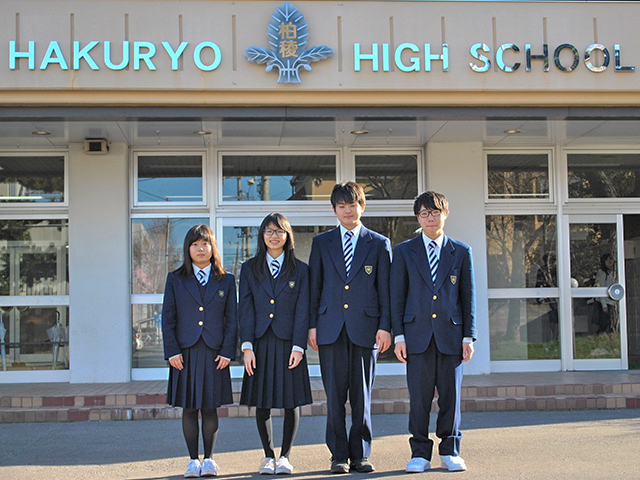 Following the establishment of a Department of Commerce for women at Yuto High School in 1957, an independent school known as the Hakodate Commercial High School for Women was set up in two years later. In 1997, the current coeducational system started, becoming what is today Hakuryo High School.


Hakuryo High School educates students through both fundamental studies and career education, aims to develop human resources that can contribute to society, and emphasizes the importance of continuing, postsecondary education. In a further effort to support Hakuryo High School students' futures, practical English-language lessons are provided to students by ALTs (assistant language teachers), and other celebrated teachers from Nomata Academy are invited to give special lectures, sharing their knowledge of specific occupations to students as well.
Hakodate Junior College's affiliated Kindergarten
Principal

Yoshihiro Katagiri

Established

1966

Length of study

1~3 years

Capacity

150 students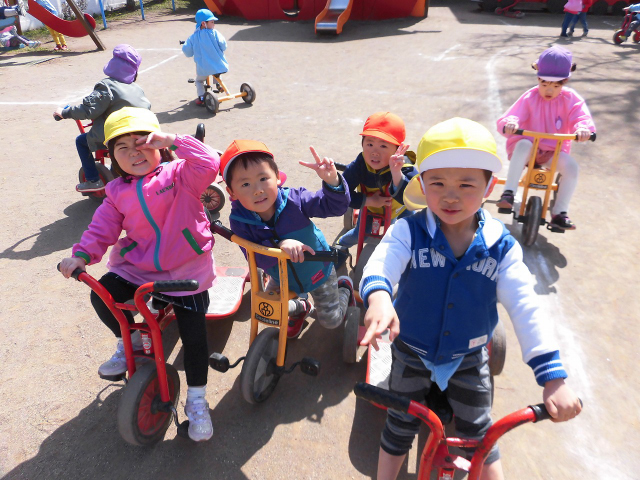 Hakodate Junior College's affiliated Kindergarten opened in 1966, and on the grounds stands a nearly 100-year-old tree, purportedly containing an ancient leaf-god that has warmly watched-over children for years. Believing that "What is learned in the cradle is carried to the grave," we fully grasp that a child's fundamental character formation is strongly impacted by their early childhood education and overall environment. Our school offers children continuous encounters with direct and concrete experiences to help them meet both the expectations and ambitions of not only elementary school but later-life as well.
Hakodate Driving School
Principal

Hiromichi Tanaka

Established

1951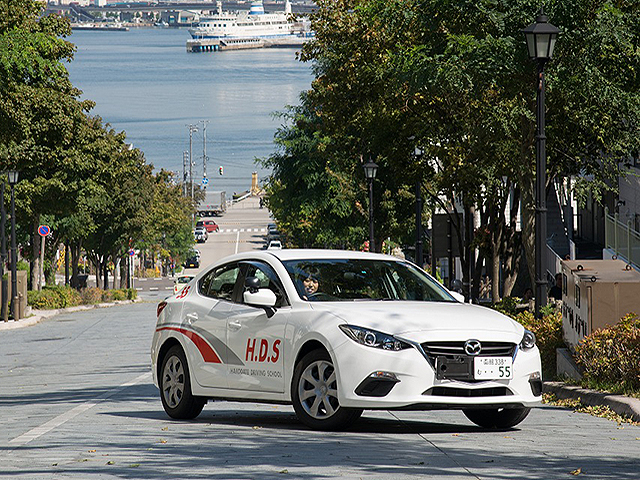 With graduates widely active in various endeavors throughout Hokkaido and beyond, the Hakodate Driving School has the second-longest history of any driving school in Hokkaido. Operating under the motto of "safety and good manners" since its very foundation–– and incorporating the latest computer-training system for progressive-drive technology, the Hakodate Driving School provides consistent, highly-qualified instruction for the driving of all vehicles, including motorcycles and heavy-vehicles.
Children Centers
Operation start

2015

Facilities

Tomioka,
Showa,
and Kamiyama

Children Centers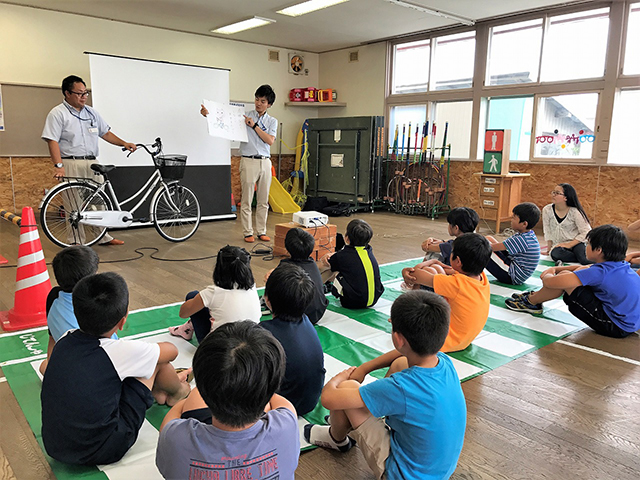 Under the City of Hakodate's designated management, our three children centers commenced operations in 2015. Children Centers are health and fitness facilities designed for children to both widen their circle of friends, through play and sports, and to promote children's overall physical abilities. At these Children Centers, not only children but also people of different generations can interact and enjoy the public space together. Our Children Centers strive to be loved by the community-at-large.