Educational Philosophy
To foster the development of human resources with a balance of wisdom, compassion, and resolve.
Since its establishment in 1938, Nomata Academy's goal has been to develop human resources in accordance with both its three foundational beliefs: wisdom, compassion and resolve, and its three corresponding school principles.
As each of us must live in relation to other people, we need not only the study of knowledge and skills but also the strength to live confidently in today's society. This strength to live in society is called a person's "moral character" (or 'virtue'), whereby a person is able to live a life aligned with her or his true feelings and beliefs. No matter how high our abilities and potentials are, without "moral character", a person cannot be satisfied with her or his life.
Then how does one obtain "moral character" in today's society? In the foundational spirit of this academy, that would mean becoming a "trusted person" who, viewed by society, is unwavering and honest, and a person able to live a life aligned with her or his true feelings and beliefs. Therefore, to become a person who has earned the "trust" of other people is one way of attaining "moral character."
Based on the founder's belief, and since the very establishment of the Nomata Academy, a high value has continually been placed upon developing human resources who, with specialized knowledge and vocational education, can contribute to the wider community-at-large.
To foster the development of human resources with a balance of wisdom, compassion, and resolve.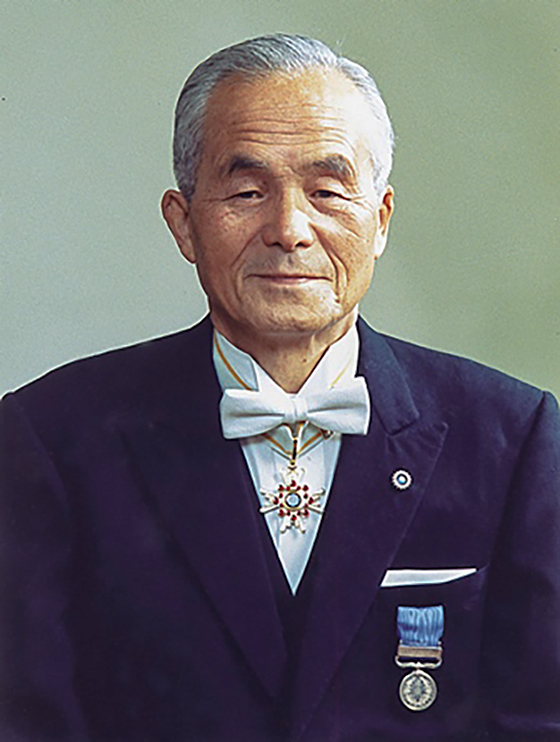 Chairperson's message
As to the general contributions of the Nomata Academy to the community-at-large.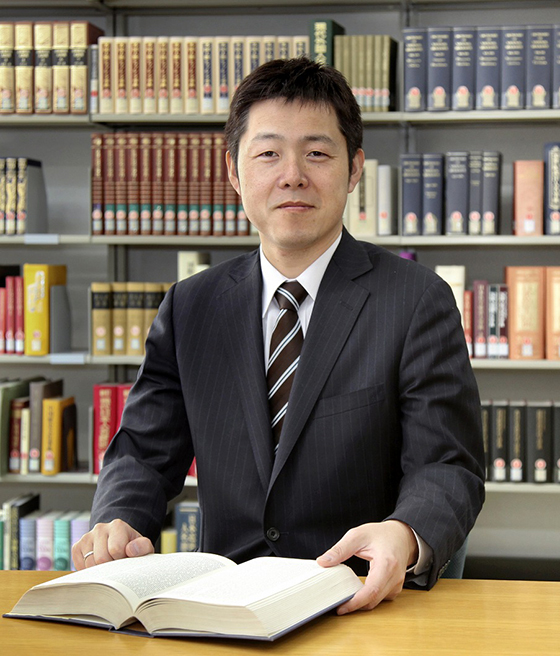 Chairperson's message
Nomata Academy is a private school organization consisting of nine schools: a university, junior college, three vocational schools, two senior high schools, a kindergarten, and a driving school. Originally established in 1938 by Sadao Nomata, who founded a small school dedicated to the study of, and skills for, commerce, accounting and bookkeeping, Nomata Academy's current Yuto Senior High School was built on those same, small-school grounds. "YUTO" refers to a brilliant star in the Big Bear, northern-sky constellation that serves as the guiding spirit for our lives in Hokkaido. In the spirit of this guidance, Hakodate University's Faculty of Commerce, as well as the private school organization's eight other schools, all follow in the spirited footsteps of our founder and strive to develop and foster "gratitude," "study," and "practice" in all the students and community members who participate in our academy of schools.
All of our schools are located in Hakodate City, Hokkaido. Though Hakodate City is not a big city, having a population of some 300,000 residents in Hokkaido (an area with approximately five million people overall), Hakodate City is one of the most attractive cities in Japan, where many tourists, from both inside and outside Japan, come to enjoy its seaside beauty, the surrounding mountains, and the city's delicious culinary offerings.
During much of the 19th century's Edo Era in Japan, the government enforced a strict policy of isolationism that inhibited most international trade nationwide, however, by the end of the Edo Period, Hakodate was one of only five ports in the country still welcoming both foreign ships and trade. To date, therefore, of the eight private high schools in Hakodate City, three mission schools remain.
In this spirit of openness, I believe that Hakodate City is a wonderful place for all kinds of international exchange. When it comes to education, students will find many exciting opportunities and experiences to communicate with non-Japanese students and instructors. We are also always actively exploring potential, reciprocally-cooperative ventures with partner schools, so should you be interested in cultivating an international exchange agreement with any of our academy's schools, please do not hesitate to contact us. We certainly hope your future plans include a visit to enjoy both Hokkaido and Hakodate City.
Three School Principles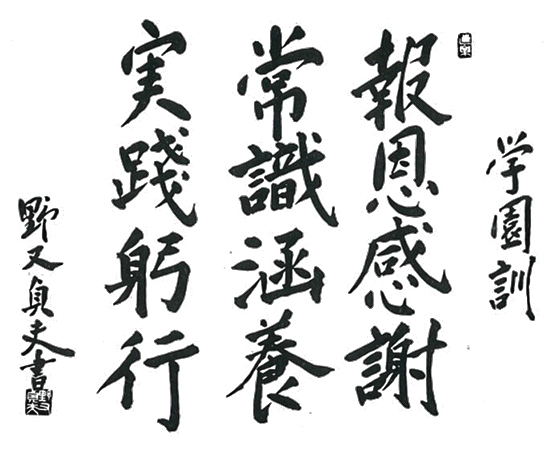 報恩感謝 : Promoting Gratitude
Gratitude and appreciation for the kindness of parents, living gods, teachers and society, which leads to a happy fulfilling and true life.
常識涵養 : Cultivating Common Sense
With correct knowledge and judgement, a life can be lived without regret.
実践躬行 : Learning through Practice
With courage, a strong will, and self-restraint within society, one should follow one's heart and learn through practice.
History
When this academy's founder Sadao Nomata was thirty-eight years old and working at a girl's school, he endeavored to create a small school, however, he was limited in what he could do. Unconcerned with elite/gifted and/or social-business education, his overall educational goal was to nurture and educate an average family's children, so that they too could live full and productive lives. Even today, the founder's spirit and vision continue to steadily grow within the Nomata Academy's mission to the surrounding community.
| | |
| --- | --- |
| Sept., 1938 | Hakodate Accounting School established (now Hakodate University's affiliated Yuto High School) |
| Oct., 1941 | Donan Gakuin established (now Nomata Academy School Corporation) |
| Jan., 1953 | Hakodate Junior College of Commerce established (now Hakodate Junior College) |
| Mar., 1957 | Women's Department of Commerce added to Yuto High School (now Hakodate University's affiliated Hakuryo High School) |
| Jan., 1965 | Hakodate University establishes Faculty of Business and Commerce |
| Mar., 1966 | Hakodate Junior College's affiliated Kindergarten established |
| Mar., 1968 | Hakodate Upper Secondary Specialized Training Vocational School (now Hakodate Culinary School) recognized as a culinary training facility |
| Nov., 1973 | "The Order of the Sacred Treasure" (Golden Rays with Neck Ribbon) conferred upon founder Sadao Nomata |
| Oct., 1976 | "The Senior Fifth Rank" posthumously conferred upon founder Sadao Nomata. |
| Feb., 1980 | Department of Dental Hygienist added to Hakodate Nursery Teachers College (March, 2010 closed) |
| April, 1988 | Hakodate Nursery Teachers College renamed as Hakodate Medical and Nursery Teachers College |
| Feb., 1989 | Department of Nursing added to Hakodate Medical and Nursery Teachers College |
| Jan., 1990 | Hakodate Software Vocational School established (March, 2010 closed) |
| Sept., 2000 | Sugihara School Corporation and its Japan Business Vocational School are merged into Nomata Academy School Corporation (March, 2010 Sugihara School Corporation and its Japan Business Vocational School close) |
| Aug., 2002 | Hakodate Driving Academy dissolved; then transformed into Hakodate Driving School |
| Jan., 2010 | Hakodate Medical and Nursery Teachers College relocated, and Hakodate Dental Hygienist Vocational College opens |
| April, 2010 | Hakodate Medical and Nursery Teachers College renamed as Hakodate Nursing School |
| April, 2010 | "The Rising Sun" (Golden Rays with Neck Ribbon) conferred upon second-generation President Hajime Nomata |
| April, 2015 | Under the authority of Hakodate City, Children Center managers selected for Mihara, Showa and Kamiyama Children Centers.(March, 2010 Mihara Children's Center close) |
| April, 2020 | Under the authority of Hakodate City, Children's Center manager selected for Tomioka Children's Center. |
Access & Contact
51-1 Takaoka-cho, Hakodate-shi, Hokkaido, Japan, 042-0955
TEL (0138) 57-1385
E-mail honbu@nomata.ac.jp
Public Transportation Guide
By Bus(Hakodate Bus)
Approx. one-minute walk from "Hakodate Daigaku-mae" bus stop
Approx. eight-minute walk from "Tokura Chugakko-shita" bus stop
By Tram (street car)
Approx. twenty-minute walk from "Yunokawa" bus stop
By Taxi
From Hakodate Airport: Approx. ten minutes / Approx. 1,200 yen
From the last stop of the city tram at "Yunokawa" : Approx. five minutes / Approx. 600 yen
From Hakodate Station: Approx. twenty minutes / Approx. 2,000 yen